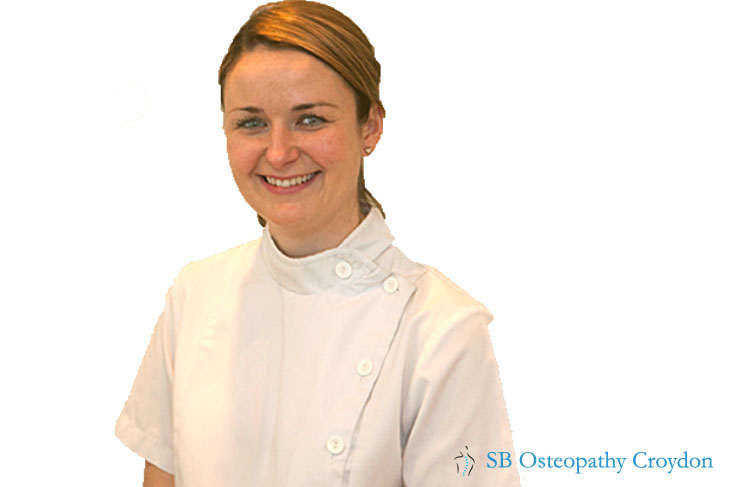 ABOUT SARAH BEER | Helps Prevent Sports Injuries
About Sarah Beer M.Ost, APNT, BSc.
Sarah is a registered osteopath working in Croydon having qualified from The British School of Osteopathy with a masters degree.
Sarah qualified from The British School of Osteopathy after completing a four year masters degree. Her interests in osteopathy date back to her teenage years when she received treatment following a horse riding accident. She was intrigued by how quickly the treatment got her back on her feet but more importantly back in the saddle!
Before training as an osteopath Sarah completed a nursing degree at Kingston University in 2004. After qualifying she started work on a busy surgical ward where she still enjoys working a couple of days a week today. During her time as a nurse she gained valuable skills and knowledge that she has been able to apply on a daily basis as an osteopath whilst assessing and examining patients.
In clinic Sarah has been treating a variety of different people and complaints, including those with sports injuries, pregnant ladies, the elderly, those suffering from chronic fatigue or stress and more often than not people suffering with the every-day aches and pains life throws at us.
In 2010 Sarah qualified as a sports massage therapist with distinction from the London sports massage and injury school. Sarah is able to utilize theses skills regularly as sports massage is becoming increasingly popular with not only sportsman but also people who suffer general muscular aches.
She also sponsors a local football team where her services are regularly required! Sarah regularly attends continual professional development courses and is a member of the General Osteopathic Council.